Andy Warhol, Kiku (Set), 1983
LC-A2262
Three screen prints in colours on Rives BFK wove paper
Edition of 300
50 x 66 cm (19.7 x 26.1 in) Each
(Frame: 74.5 x 90.6 cm, 29.3 x 36.1 in each)
Signed and numbered on the front
Condition on request
High value artworks
Contact us
Own this artwork?
Shipping
If you'd like to buy an artwork priced at £5,000 or more, we ask you to get in touch with us to confirm the purchase. This is because high value artworks often require more specialist packaging and a bespoke shipping quote. We may also need to request some further details in line with our responsibilities under anti-money laundering regulations.

As with all Lougher Contemporary purchases, we make the buying process as simple and hassle-free as possible and guarantee a first-class customer service.
Email:

art@loughercontemporary.com

Phone:

Sales: +44 (0)74434 07531
Operations: + 44 (0)74434 07358
Office: +44  (0)1179 596411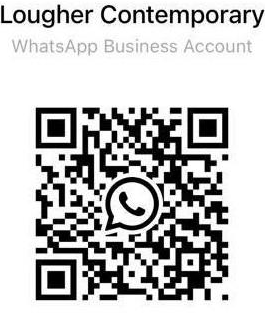 Our bespoke consignment service is now available. We work closely with you, offering a tailored service to support you with the sale of your artworks.
Want more information?
Email: consignments@loughercontemporary.com 
Call: +44 (0)7436 19550
Online: Fill out our form
As some of our higher value artworks require specialist packaging and shipping, we confirm the cost of shipping with you at the time of purchase.
We will also confirm your artwork's estimated delivery time at the time of purchase.