Connect. Collect. Sell.
Work with a team of experts to get your artworks seen by thousands across the globe.
Get a valuation
Your Artworks
If your artworks are suited to our client base and we know that we can sell them for you, we'll give you our expert opinion on price. To do this accurately, we need to know the artwork's location and condition, and how quickly you want to sell.
There are no upfront charges. We believe in transparency when it comes to pricing and commission – for both buyers and sellers. When a work is consigned with us, the commission we charge is calculated using the artwork's sale price as agreed with the buyer.
Agree the sale
We receive a high number of enquiries, so will only notify
you when we find a potential buyer with serious interest. We bring all reasonable offers to you, and our consignors always have final approval before we proceed with a sale.
When a buyer has been invoiced, we will ask you to complete
anti-money laundering checks, in line with HMRC regulations, and if the sale is high value, we may also carry out additional contracting to ensure the sale goes ahead smoothly.
Close the deal
We manage all logistics from collection to safe delivery. Once the buyer has paid, we will arrange the packing and shipping – typically, the cost is covered by the buyer or by us. We have worldwide insurance in place, so rest assured that in the unlikely event of loss or damage after leaving your possession, we will cover it.
All consigned artworks are condition-checked before reaching the buyer, either by our experienced art handlers or one of our many trusted fine art logistics partners. Our buyers have five days from delivery to notify us of any issues. After this time, we usually consider the sale to be complete and we can make payment to you as soon as possible.
Contact us.
Email: consignments@loughercontemporary.com
Phone: +44(0)74361 95500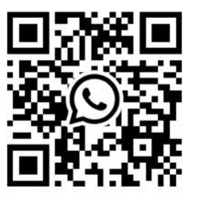 Testimonials
Check out our views from our consignors on TrustPilot.
Excellent service. They walk you through every step of the process. They have honest advice on pricing and and a very clear fee structure. The first item sold within a few days and they have sold consistently over the time I have consigned with them.
by HomeOwner
The team at Lougher were brilliant, especially Hannah and Jo. My piece sold quickly for the price I wanted. They arranged collection which went smoothly. Payment transferred immediately
by Fi
From start to finish their service and advice has been excellent. I recommend them to anyone. Even when there were a few bumps in the road, they were on hand to make it stress free.
by Charlotte Strummer
Superb hassle free experience! All the team at Lougher Contemporary are really helpful, polite and professional. Selling my artwork has never been easier, let the professionals take care of it for you.
by Danny Hocking
I have both bought and consigned with Lougher since last year. Always had a very positive experience dealing with all staff at the gallery in both advice on pricing, demand for works, and the consignment process.
by Luke Harrison
We received exceptional support and service from Huw, Katrina and Jo. We were able to sell our piece without any stress or hassle and for a good price.
by Jo